Facebook facial recognition matches abused child's image to aid in arrest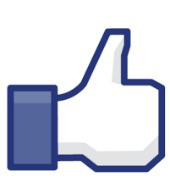 Facebook's facial recognition technology managed to recognize the face of a female child who was victimized in a child-abuse image, and then it led law enforcement to an account where investigators found images of a child who matched the abusive images.
Armed with the child's likely identity, investigators on 24 September arrested a man in the US city of Myrtle Beach, South Carolina, on one felony charge of sexual exploitation of a minor in the first degree – a charge that carries a maximum 20-year prison sentence.
The State, a South Carolina news outlet, on Monday reported that Joseph Robert Smith, of Myrtle Beach, admitted to producing the pornographic images and sharing them with others on an image hosting website based outside the US.
Not that Smith shared child abuse images on Facebook, mind you. The investigation was more involved and circuitous than that.
According to an affidavit referenced by The State, Smith identified two email addresses he uses to trade child abuse images.
From the affidavit, as quoted by the news outlet:
[Smith said] that he would save child pornography from his email accounts onto his computer and delete the emails after a period of time, but said there should be some emails in the accounts that he has not deleted.
Those email accounts included addresses of individuals with whom Smith swapped child porn and could lead to more arrests in the future.
Smith's arrest came about because of a separate case being worked on by a special agent with the US's Homeland Security Investigations in Boston.
That case involved child abuse images, deleted from a computer's hard drive that investigators had seized in Boston and then retrieved through digital forensics.
Some of those retrieved images contained file names that were consistent with the types of images uploaded to Facebook accounts.
Federal agents contacted Facebook, whose site states that the company works with law enforcement "where appropriate and to the extent required by law to ensure the safety of the people who use Facebook", meaning that it may disclose information under subpoenas, court orders or other requests if the response is required by law.
Facebook also shares information with law enforcement in order to prevent illegal activities and/or to prevent "imminent bodily harm", including, of course, to children.
Facebook was able to match the images retrieved from the hard drive to a female child "very similar in appearance to the child victim depicted in the series of child pornographic images," according to the affidavit.
The Facebook account containing images of the child was registered to a woman whose name Facebook shared with police.
The State reports that the photos on the woman's Facebook page weren't explicit and that the woman isn't a suspect in the alleged crime.
Using a nationwide database, investigators tracked the woman down to the Myrtle Beach area, checked out her male acquaintances, and then used a driver's license database to identify Smith as being "very similar in appearance to an individual who is able to be partially seen in two of the child pornographic images."
A special agent with Homeland Security Investigations requested a search warrant in federal court that would allow for the seizure of Smith's email correspondence over Gmail and Hotmail accounts.
Dean Secor, an assistant US Attorney in Charleston and coordinator of the agency's Project Safe Child program in South Carolina, told The State that agents aren't sitting in a room monitoring average citizens' Facebook accounts:
But if something pops up in a case where we find out a social network is involved, we'll utilize whatever is legally available to us through a search warrant.
Facebook has been big on facial recognition for some time. On Monday, it garnered headlines for being one of the companies that will be helping to draft facial recognition rules as the US Commerce Department hammers out voluntary standards for the technology, which is becoming increasingly ubiquitous.
We will of course have to keep a close eye on what happens with privacy as use of this technology spreads.
As it is, the US city of San Diego, for one, has quietly slipped facial recognition into law enforcers' hands – a situation that can lead to secret surveillance.
But at least with this case, the technology is being used to help, rather than to invade privacy.
I think Facebook should be commended for using the technology for good – extreme good, with regards to child exploitation.
Agree? Disagree? Let us know your thoughts in the comments section below.
And if you want to stay on top of all things security, be they Facebook-related or not, check out Naked Security's Facebook page.
Article source: http://feedproxy.google.com/~r/nakedsecurity/~3/O-rU6g-rWKU/