5 Reasons Security Certifications Matter
As thousands of cybersecurity professionals converge in San Francisco at the RSA Conference, I thought I would throw my two cents in on the certification debate. To wit, there's a lot of buzz about the assertion that softer analytics skills matter more than certifications. I've even heard people say some security certs detract from a resume.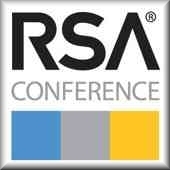 Click here for more articles about the RSA Conference.
You know the No. 1 attribute of people claiming security certifications don't matter? They don't have any. In my years of experience placing security pros in good jobs, it's that simple. Having the right certifications matters, and here's why.
1. You will make more money. The 682 IT security professionals responding to the security cut of InformationWeek's 2013 U.S. IT Salary Survey are unequivocal: Security staffers holding any security certification (CISSP, CISA, CISM) average $101,000 in total compensation vs. $87,000 for those with no certs. For managers, the spread is $130,000 vs. $121,000. Do you really need another reason?
Read the full article here.
Have a comment on this story? Please click "Discuss" below. If you'd like to contact Dark Reading's editors directly, send us a message.
Article source: http://www.darkreading.com/management/5-reasons-security-certifications-matter/240166374